2022 Team Sask Registration Now Open!
---
---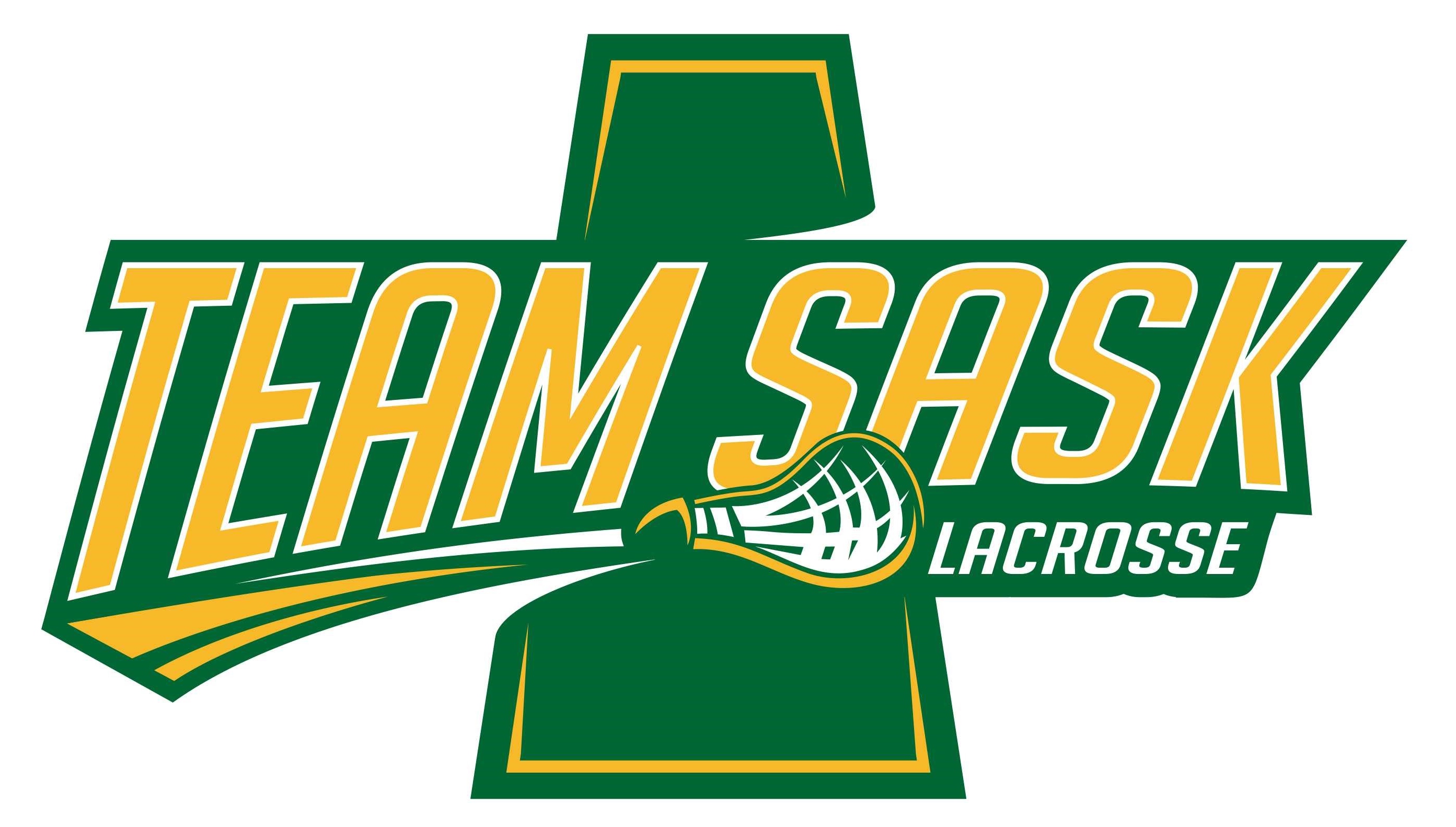 ---
It has been one year and 11 months since we have opened up Team Sask try outs for Lacrosse Canada National Championships (excluding Canada Game try outs) and the Saskatchewan Lacrosse Association is beyond excited to open up Try Outs for the 2022 Team Sask Program! Registrations for Talent ID camps are now open for the following teams:
12U Box - Male and Female athletes born in 2010 & 2011
14U Box - Male and Female athletes born in 2009 & 2008
14U Box Female - Female athletes born in 2009 & 2008
We are not currently accepting registrations for 16U Box (Male and Female athletes born in 2007 & 2006). This age group will be attending Canada Games, however we are looking at different options/opportunities for a second 16U team, once the calendar is finalized for the different leagues in that age division we will determine if we open up registrations for this age group for the April 8/9 weekend. There is a link to register your email to be kept in the loop on any information going forward.
Please see below for some important information and links to register!
TRY OUT PROCESS
PLEASE NOTE THAT BOTH SETS OF OPEN TALENT ID CAMPS ARE CLOSED TO SPECTATORS, PARENTS WILL DROP PLAYER'S OFF AND THEN HAVE TO LEAVE FOR THE SESSION.
Open Talent ID Camps - these camps take place on February 5/6 & March 5/6 in Moose Jaw. These camps are open to all athletes wanting to try out for the program. Players are required to be registered PRIOR to these camps starting to be eligible to try out. (If players can not make a session there is a spot in the registration to let us know). Players are expected to attend both camps.
Invitational ID Camp - this camp will take place on April 8/9 in Saskatoon. Coaches will select players from the Open ID camps to move on to this camp. Players will be notified prior to the camp whether they are invited to move in the process to this camp or not.
Final Roster Selection - After the Invitational ID Camp Coaches will watch players at different Lacrosse events through out April and May and make the final roster selections by end of June.
Cost - Registration fee to try out for the 2022 Team Sask program is $100. Players will receive floor time, a skill report card, and try out pinnie they keep. SLA will also be arranging guest coaches for try out so they are a development camp atmosphere.
For players trying out for TWO teams, two registration forms will need to be submitted (one per team), on one of the registrations use the promo code TWOTEAMS for a $10 discount. This discount will only work on one registration.
ATHLETE ELIGIBILITY
In order to be eligible to try out for the 2022 Team Sask program and attend any National Championships (including Major National Championships such as Founders and Minto Cup), athletes must meet the following requirements:
Age - players must be the correct age for the age division they are trying out for.
Vaccination - Due to travel regulations and facility regulations all athletes in the Team Sask program must be double vaccinated unless they have a medical or religious exemption. Athletes with a medical and religious exemption will need to provide proof of negative test within 24 hours of events.
Non Sanctioned/Approved Participation - Lacrosse Canada has instated a policy that any players who take in Lacrosse activities/groups that are not sanctioned or approved by the Provincial Governing Body (SLA), they will not be able to participate at any National Championships. Currently, SLA has a window where they approve this type of participation, but any athletes who take part in any unsanctioned activity between April 1st and October 31st will not be eligible to take part in Nationals and therefore will not be able to be in the Team Sask program. Approved programs are any programs provided by our Member Associations/Associate Member Associations, and programs put on by the two approved sanctioned private entities in Saskatchewan, the SWAT program and Shattler Lacrosse Academy.
Registration - all athletes interested in trying out for the 2022 program must be registered by Feb. 4th.
NATIONALS INFORMATION
Below are the locations and tentative dates for the 2022 National Championships and Canada Games:
12U Box - will be held in Langley, BC, and tentative dates are August 15 - 21 (with travel days being the 14 & 22)
14U Box (COED & Female) - will be held in Langley, BC, and tentative dates are August 15 - 21 (with travel days being the 14 & 22)
Canada Games (Female Team) - are held in Ontario from August 7th - 12th with travel days being on August 5th & 13th.
Canada Games (Male Team) - are held in Ontario from August 16th - 22nd with travel days being on August 14th & 22nd.
REGISTRATION
To registration for Talent ID camps please use the following link (remember if trying out for more than one team, athletes will need to use this link twice and complete two separate registrations)
http://teamsask.rampregistrations.com/
For individuals interested in receiving communication about a potential second 16U Box team, please use the below online form to register your email:
https://forms.office.com/Pages/ResponsePage.aspx?id=kBYhl-UJ0UCwzFkJCIv91Oc5zpAqEJVEo7U9rCmNggtUMVQ5UTQ2SzlXR0NSU0tMTTBTS01EVVNWTy4u
If there are any questions about the Team Sask program, Nationals, or the Talent ID camps/process please email teamsask@sasklacrosse.net There will be a parent information meeting held online via Microsoft Teams the week prior to the first Talent ID camps.