April 30, 2020
Please see the COVID-19 updates from the SLA and CLA, below. We, the SBLA and SWAT Lacrosse Executive members, continue to plan and meet with the governing bodies. As you will see below the 2020 Season is NOT cancelled but will look quite different from what we are used to once we get the go ahead it is safe to get back on the floor.
Please if you have any questions, we are always here to help you get the answers you need. sbla@stoonboxlax.com or gm@saskswat.com

With the Re-Open Saskatchewan plan being released we know that there are lots of questions from our Membership and we hope the updated information below will help. If anyone has anymore questions they can contact Bridget Pottle, SLA Executive Director, at ed@sasklacrosse.net
COVID-19 FREQUENTLY ASKED QUESTIONS
Will there be a 2020 Lacrosse season?
Currently, all Sask Lacrosse sanctioned "In-Person" activities remain suspended in accordance with the directive from our Provincial and Federal Government, and parent bodies (Sask Sport and Canadian Lacrosse Association). We do not have a timeline when that will change even with the new Re-Open Saskatchewan plan being released. As soon as we have concrete dates of when Phase 4 and Phase 5, which is where Lacrosse activity will fall, can occur we cannot give a definitive timeline.
The Saskatchewan Lacrosse Association Board of Directors remains committed and diligent in planning for a modified season and alternate programming as soon as it is deemed safe to do so even if that means offering programs over the Summer and Fall months. The Board of Directors will be working with representatives from all our Member Associations to try make a plan that offers as much opportunity for our Lacrosse players we can provide. As soon as we are given the go ahead from the Sask Health Authorities, Provincial and Federal Governments, and parent bodies we will be able to send out more concrete dates, timelines and plans. In the meantime, we thank all our valued Member Associations, Volunteers, Players, Coaches, Officials, and Families for their patience during these uncertain times and for everything they are doing to help flatten the curve.
Is the Saskatchewan Lacrosse Association Office Closed?
While operations will continue as normal, the physical office building remains closed. To help protect the health and safety of all building residents, staff, and community spread of COVID-19, Sask Sport has closed its administration buildings to the public until further notice. The SLA staff are working remotely and will be stopping weekly at the office to check on mail and deliveries. If anyone needs to get a hold of any SLA staff/contractors, they can use the phone lines and emails as normal. Contact information can be found on the SLA website located at www.sasklacrosse.net.
PROGRAM UPDATES
Coaches Clinics
Since we are unable to proceed with "In-Person" clinics the SLA has offered online Coaching clinics to go over the Classroom portion of the clinics. Once it is safe to do so we will proceed with offering the on-floor sessions so Coaches can complete their training. The first set of online clinics have just completed, and the SLA Office and Board will be reviewing those clinics and deciding about next step. Once there is more information it will be released.
Officials Clinics
When we have a better idea of when the season can start, we will release more information on Officials clinics whether in person or online. We are also waiting on some updated information from the Canadian Lacrosse Association regarding Officials Certification.
Player Development Clinics
Until we can resume "In Person" activity these type of clinics will remain suspended.
2020 Provincial Championships
The Provincial Championships are being reviewed as part of the modified season. Once we have a better idea of concrete dates of facilities opening and the season able to start up, we will be able to provide more information on the status of the Provincial Championships. If the season is delayed enough, we will work with the 2020 Provincial Championships Hosts to select new dates that allow athletes and teams time to appropriately prepare.
2020 Canadian Lacrosse Association Championships
Around May 15th, 2020 the CLA Board of Directors will review if they have enough information to make a final decision on the status of the 2020 Minor and Major National Championships, or if they need to discuss the different options with Province delegates at the 2020 CLA meetings occurring the third week of May. As soon as we receive any updates, we will notify all those who have signed up for the Team Sask Program.
2021 Canada Games
We have no current updates at this time about the 2021 Canada Games. We expect to receive updates from the CLA after the meetings occurring in May, at which time we can then begin looking at when and how Team selection will proceed.
2020 North American Indigenous Games (NAIG)
The NAIG games have been post pone until 2021 to ensure teams and players have proper time to prepare. While the SLA fully supports the NAIG games and encourages eligible players to take part, we are not directly involved with the planning for Team Sask for the games or any decisions of the Lacrosse component of the program. For information or questions on the NAIG game and the Lacrosse component, please contact Christine Tinker at christinetinker1@gmail.com or Mike Tanton at mike.g.tanton@gmail.com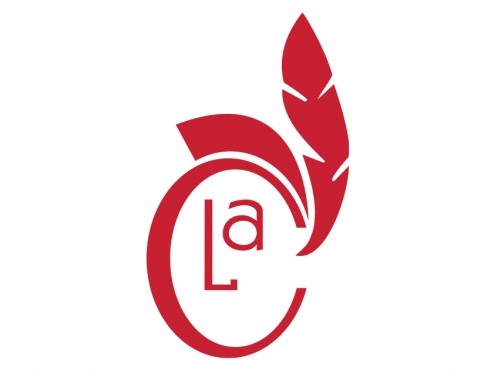 April 30,2020
Ottawa, ON — The Canadian Lacrosse Association (CLA) has been monitoring the COVID-19 situation and following the advice of the Public Health Agency of Canada (PHAC) and the Government of Canada. At this time, it is the CLA's recommendation that all lacrosse activities be suspended in Canada until the end of May.
A decision regarding the CLA's National Championships will also be announced by the end of May. Due to the CLA's semi-annual meeting being moved online, the necessary parties will be meeting virtually in mid-May to discuss national championships and finalize a decision.
"As the COVID-19 situation continuously changes and affects Canada's provinces and territories differently, the CLA is recommending the suspension of lacrosse activities in Canada until the end of May. We understand how difficult it is not to be able to participate in Canada's National Summer Sport at the moment, but the safety of everyone in the lacrosse community is the CLA's top priority," said Shawn Williams, president of the Canadian Lacrosse Association.
It was announced last month that the CLA's semi-annual meeting, scheduled for May in PEI, was being moved online. An updated schedule will be released shortly for those attending the semi-annual meeting.
The CLA encourages all MAs and those in the lacrosse community to refer to experts in their jurisdiction for updated information on COVID-19 related to their area. The CLA will continue to closely monitor COVID-19 developments in consultation with all public health authorities, Member Associations and relevant governing bodies to provide updates.